Paris - Montmartre
September 3, 2014
At 130 meters high, Montmartre is the highest spot in Paris.
Montmartre means mountain of the martyr, referring to the decapitation of Saint Dennis. You may remember the image of the large statue of Saint Dennis, holding his head, on my page containing images of the Notre-Dame Cathedral.
Funiculaire
After a substantial amount of climbing we reached the foot of the funicular which transported us up the remainder of the hill.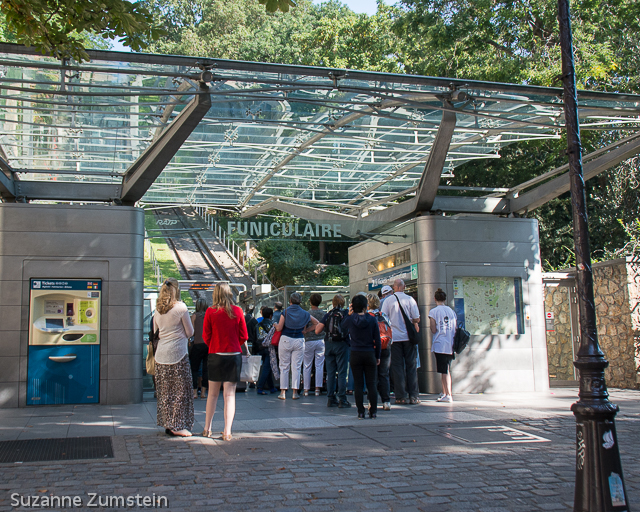 Waiting for the ride up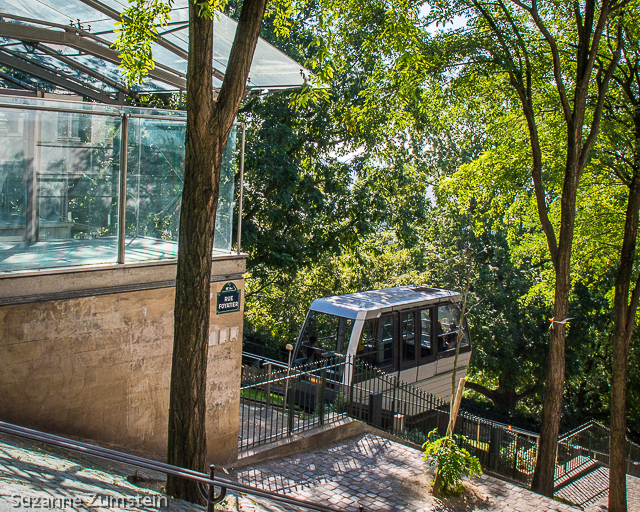 Funicular Station at the top - The Funicular was on the way down.
View of Paris
View of the Eiffel Tower from the top of the Montmartre.
Sacré-Cœur Basilica
In English: Basilica of the Sacred Heart. The Basilica is also on the top of Montmartre.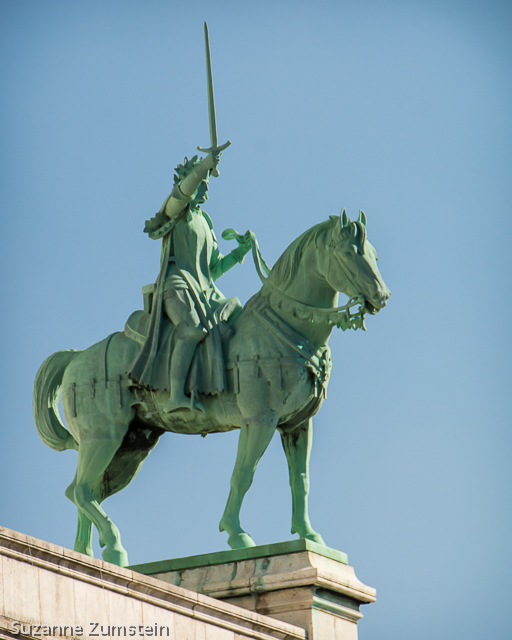 Joan of Arc
Basilica Front Entrance
Basilica - different view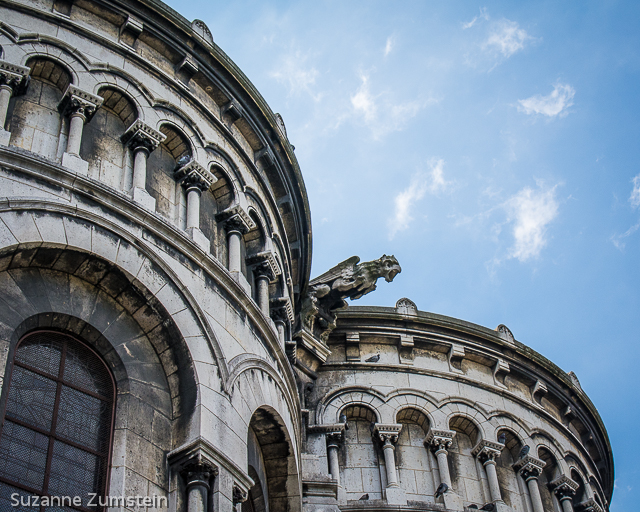 Gargoyle