Paris - Palais Garnier
August 23, 2014
Palais Garnier is the current name of the opera house that Napoleon III commissioned Charles Garnier to build. Napoleon III was deposed and died before the completion of the opera house.
Completed in December of 1874, the opera house met the requirements of the time as a place to see and be seen. The view of the stage from most of seats in the boxes is limited. However, the opulent Grand Staircase, Grand Foyer, and Auditorium gave Parisians an opportunity to view one another and socialize.
Exterior
Facade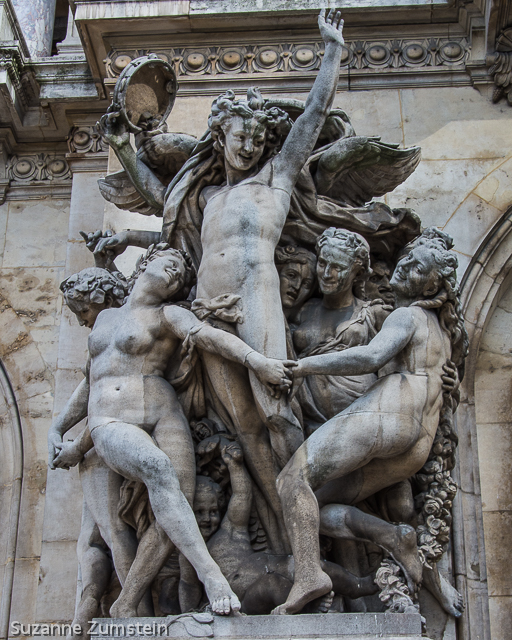 The Dance - a controversial statue by Jean-Baptise Carpeaux. The style conflicts with other opera house adornments. We won't even talk about the figures being unclothed and having a really good time.
Interior
Even the ceilings were decorated.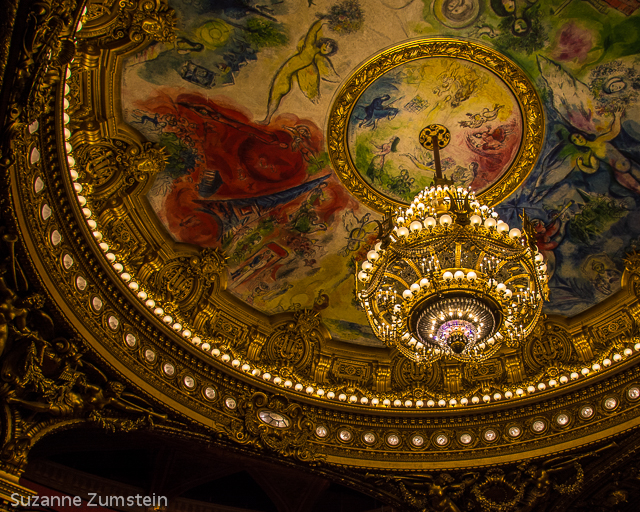 The ceiling of the auditorium, while attractive, is a visual definition of the word, anachronism. Painted in 1964 by Marc Chagall, it is a 20th century intrusion on the 19th century opera house.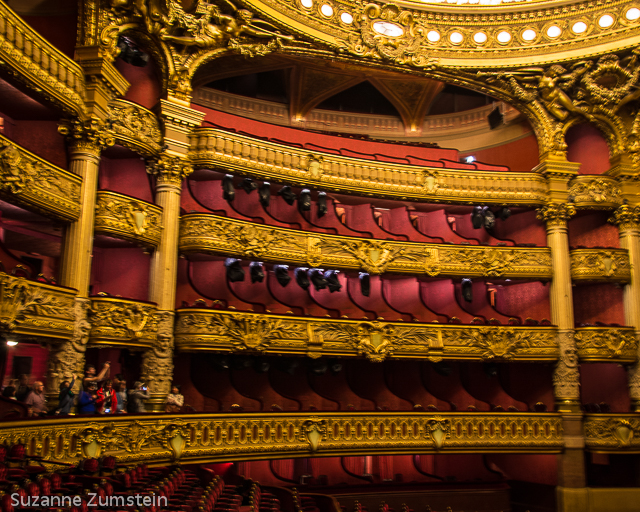 Boxes for viewing operas and ballets. The boxes are arranged in a horseshoe, better for viewing other patrons than for viewing the stage.