DUCKS, a tourist attraction in the Dells, Wisconsin
October 13, 2013
If you go to the Wisconsin Dells as a tourist, you should take a ride on a DUCK. DUCKs are amphibious vehicles developed during WWII for the transport of personnel and supplies. Originally called DUKW the name morphed to DUCK for obvious reasons. There are two DUCK rides in the Dells; we took the "Original DUCK" ride which took us down the Wisconsin river, across Lake Delevan, and over some hilly terrain.
Sandstone rocks along the Wisconsin River
More sandstone rocks
People fishing (they provided a foreground.)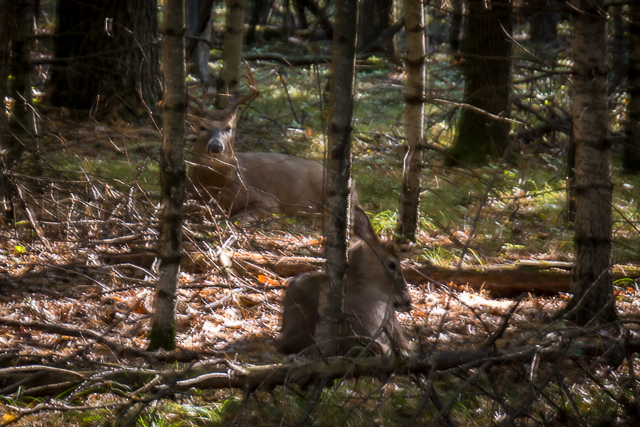 On the last leg of our DUCK trip we saw a number of deer. I took several pictures, none very good. This image of a buck and a doe is the best of those images.
Wisconsin River
This is one of the DUCKs