Sedona and the Coconino National Forest in Arizona
February 27, 2010
The Coconino National Forest Visitor Center and Overlooks
Sedona
The town of Sedona is completely surrounded by the Cononino National Forest. Sedona offers a variety of activities for tourists, including sightseeing, hiking, and sports. There is an active arts and crafts community. Sedona is a center for New Age spiritualism.
Uptown Sedona
Uptown Sedona is the older section of town containing restaurants and shops.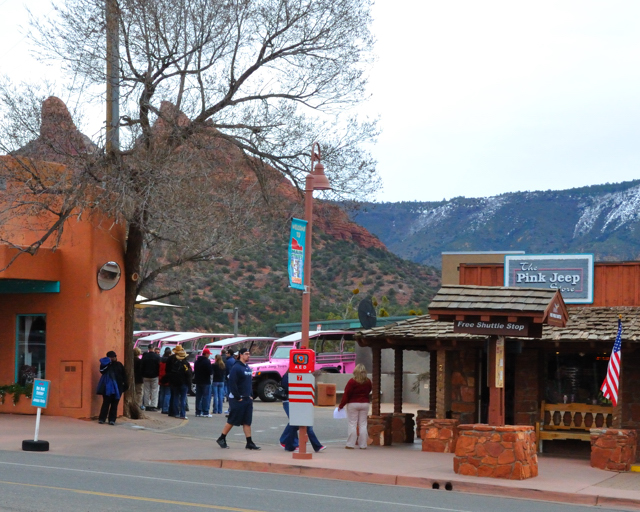 The white Chrysler was our ride for the week.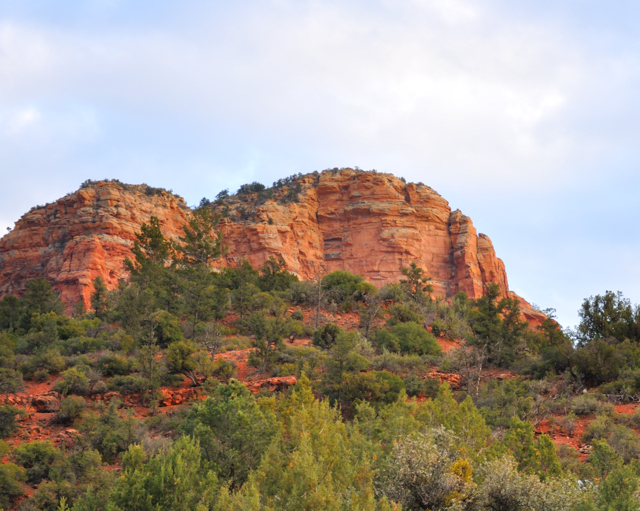 South of uptown Sedona
Route 179