A Karaoke Christmas Carol
December 1989
While going through some old stuff, I found this picture that brought back interesting memories. The picture was taken in the 1989 and given to me as a souvenir.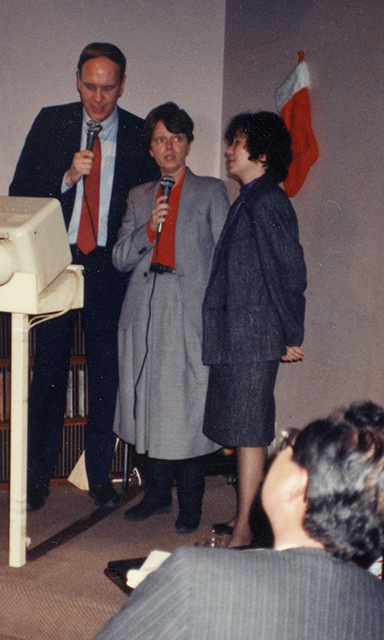 During the 1980s and 1990s, I was an Information Technology manager at a company that was owned by a Tokyo-based Japanese bank. Our top management was, in part, from Japan. The top manager, Roy, a Japanese national, was crazy for karaoke. He belonged to a private karaoke club that only admitted members and their guests. The club, located in Chicago, catered to Japanese people. Apparently members and guests of this club would eat, drink, and sing for entertainment – a way to unwind after work. Roy occasionally invited the company's middle management to celebrate important events at his karaoke club. I was invited for the first time for a Christmas celebration. We had a meal which I no longer remember, we drank Japanese beer, and we sang Christmas carols – in English. It was fun.
The Japanese take karaoke seriously, much differently than us Americans. They practice their songs. Songs and ensembles are preassigned. Americans are much more ad hoc in our approach to karaoke and tend to act silly – except when we are guests at a Japanese karaoke club. My fellow I.T. managers and I had a preassigned song; the music was delivered to us a week in advance. No, we did not practice. We probably were pretty bad. The attached image is a picture of us three I.T. managers trying to sing.