The Duel
Spring 1975 (probably)
On fine Spring day Carl and his Uncle David got out the boffers and had this duel. Clearly, it was a mismatched bout. Fortunately, it was difficult to get hurt duelling with boffers, and Carl survived to duel another day.
The correct chronological order of these pictures is lost. The sequence below is probably a good representation of the battle.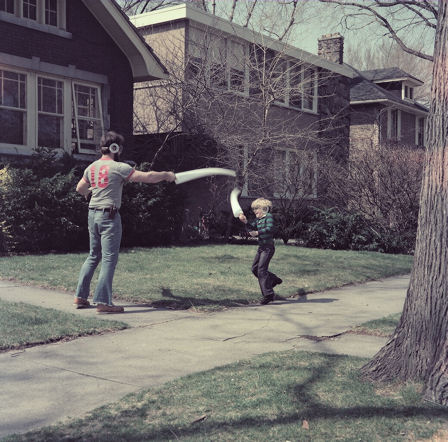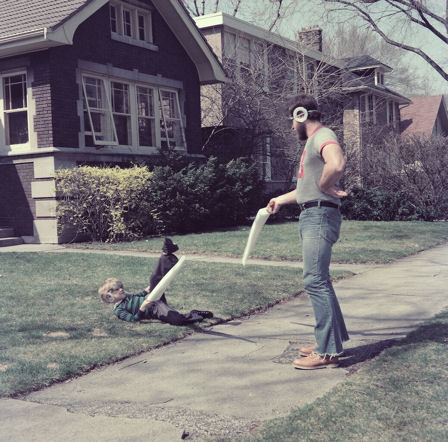 The winner of this battle was not recorded.