Great Lakes Distillery - Milwaukee, WI
July 18, 2015
Bill and I joined Cassie and Russ on a tour of the Great Lakes Distillery in Milwaukee. The Great Lakes Distillery is a micro-distillery; that is, it produces spirits in relatively small quantities. A simplified description of the process – the best I can remember - to create alcohol spirits from vegetable matter goes like this:
They ferment vegetables (or occasionally fruit) using yeast. Most commonly they use wheat.
The results of the fermentation is then distilled using a fractional distiller. Distillation produces a highly alcoholic liquid and removes some undesireable and untastey components of the fermentation.
Assuming that they started with wheat, the alcoholic liquid is diluted with water and possibly flavored to produce the desired product. If the product was unflavored or modestly flavored, vodka resulted. By adding juniper berries and other flavors, the result is gin.
The Tour
Stainless steel fermentation tanks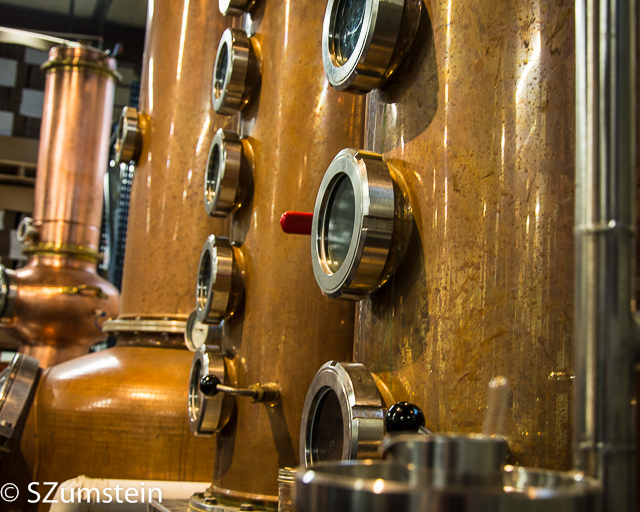 Copper distillation tanks
Vertical view
Russ, Bill, and Cassie learned the process.
The Tasting