Operyland
November 2008
As of 2008 the Opryland Resort purported to be the world's largest, non-gaming resort – by room count – under one roof. The hotel rooms surrounded three large atriums, named Delta, Cascades, and Garden Conservatory.
The Delta atrium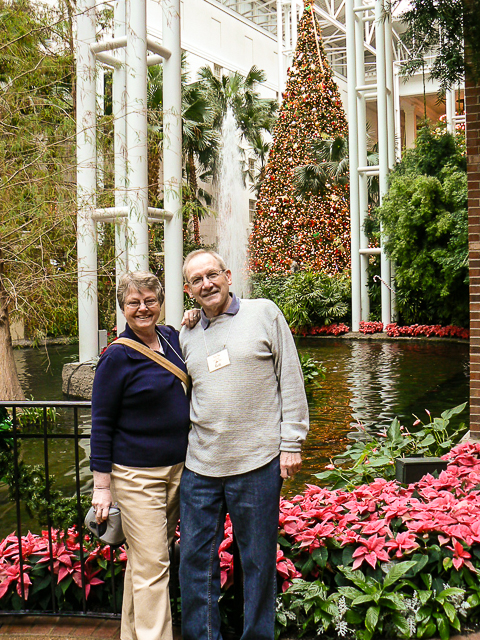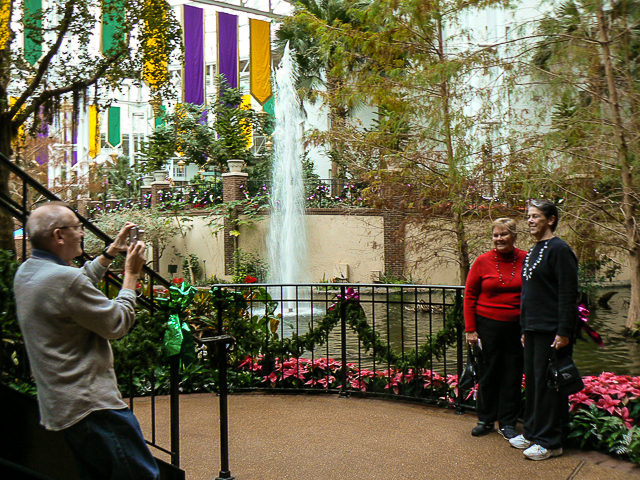 40 foot tall Christmas tree
The Delta atrium contains restaurants and shops.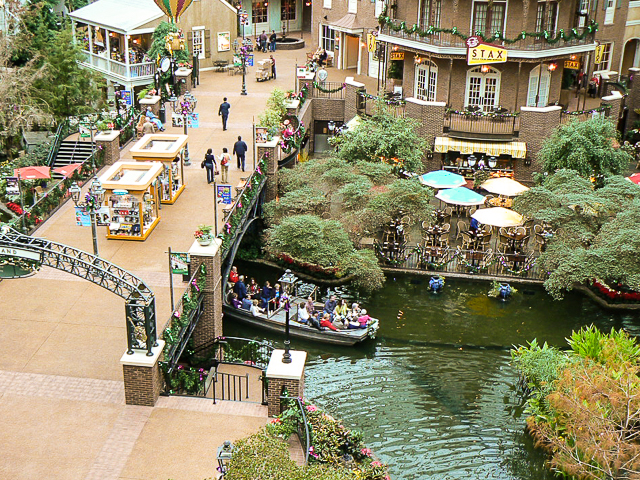 Stream with gondola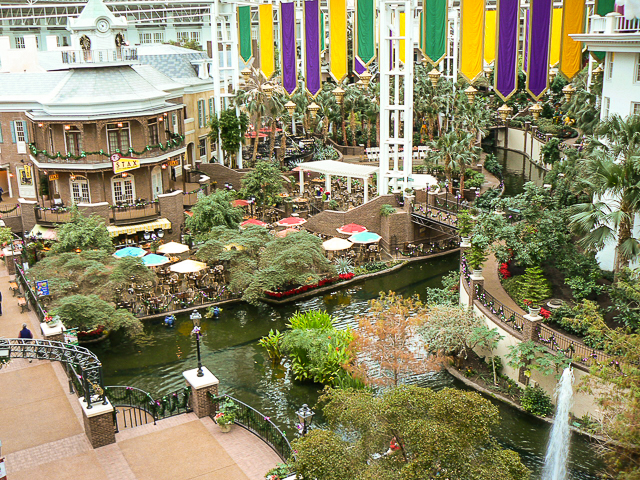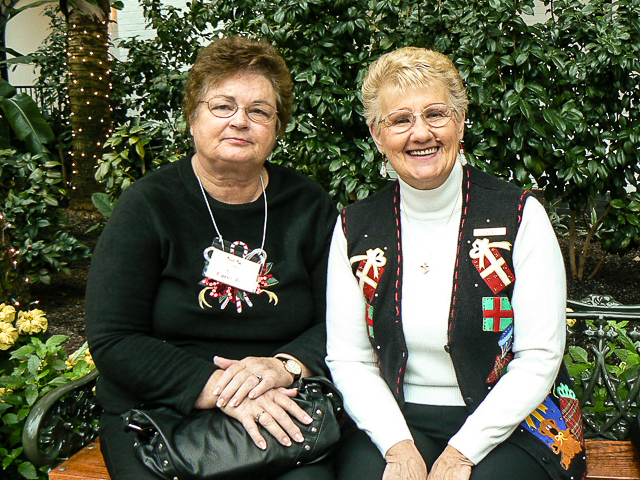 The bus driver's wife and our trip leader