Spring came early this year, real early. Woodland plants are flowering a month or more ahead of schedule. With that in mind, some of the members of my photo club got together for an informal photo shoot at Black Partridge Forest Preserve. This preserve is located along the Des Plaines River, just east of I355. As expected, we found a variety of early flowering woodland plants.
Bluebells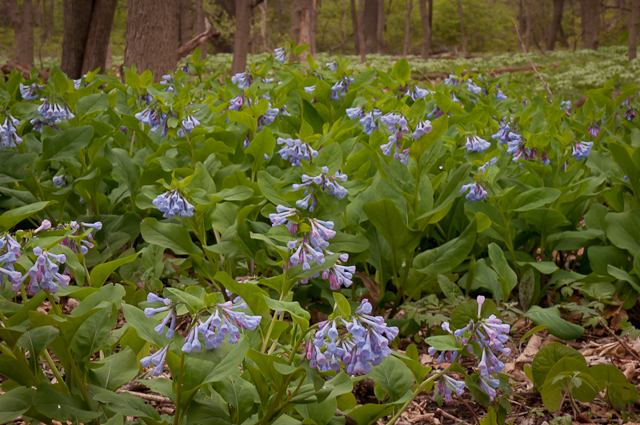 Bluebells are small shrubs that carpet open areas of a forest.
A closer view of a Bluebell plant.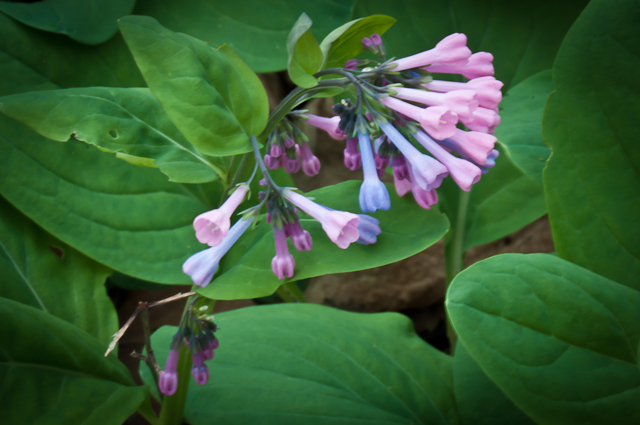 Bluebell buds are pink. As the buds mature into flowers, the color changes from pink to blue.
Dutchman's Breeches
Dutchman's Breeches have white flowers that are difficult to photograph due to their small size. The flowers are each about ¾ inch. The interesting shape of the flowers makes a good photograph rewarding.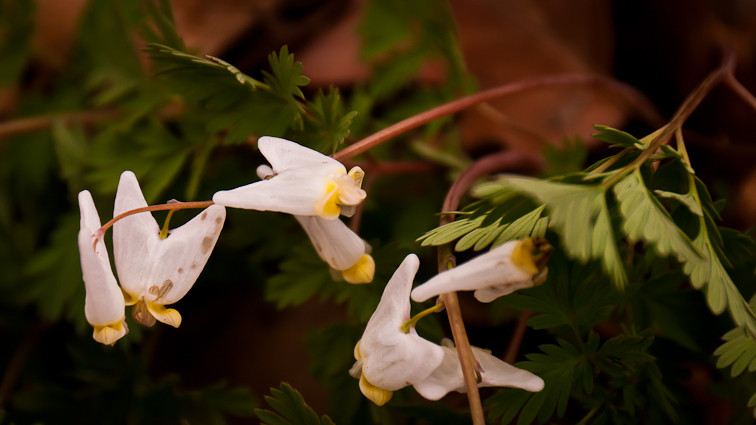 False Rue Anemone (I think)
Woodland Scenes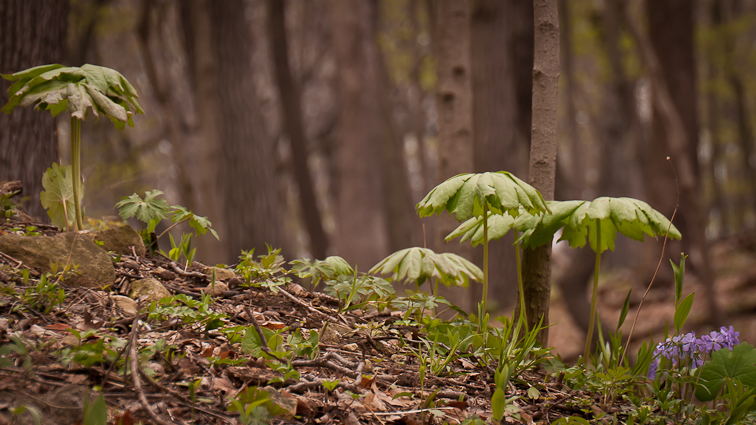 The Mayapples were not in flower yet.
Mayapples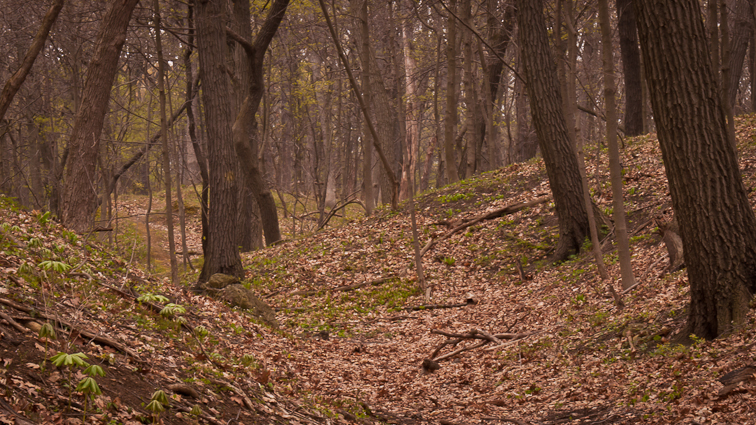 Unusually hilly for northern Illinois