South Florida - page 1
December 2015
Lauderdale-By-The-Sea
Lauderdale-By-The-Sea is a resort area north of Fort Lauderdale. Both are located less than an hour north of Miami on the Atlantic coast of Florida. While Lauderdale-By-The-Sea has a fine sand beach facing the Atlantic Ocean, other than an occasional bird and the long fishing pier, it has little that attracts me as a photographer. As a result, you will find a number of fishing pier images and bird images on these three pages.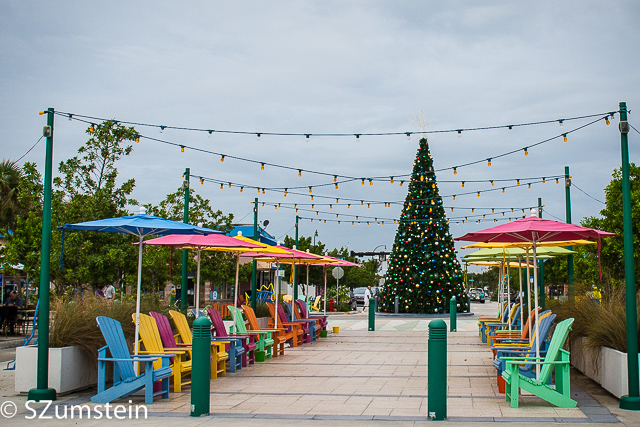 A Christmas tree near the foot of the fishing pier. I like the juxtaposition of the tree with the beach chairs.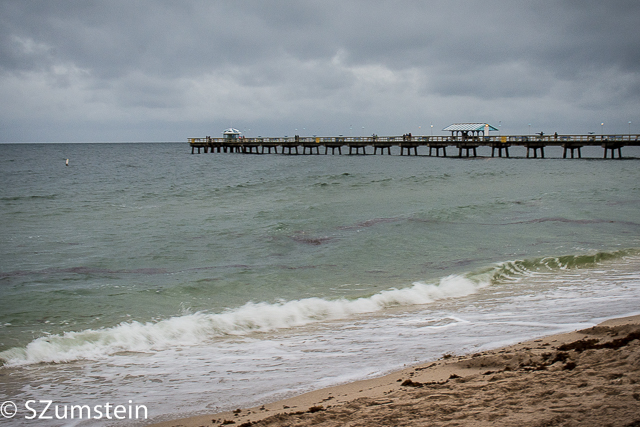 The fishing pier as seen from the beach near our resort
The beach goes on like this for miles.
Everglades
The Everglades is a very wide southward flowing river through South Florida. For much of its length the river is fresh water; thus, making for a different ecology than the coastal areas of Florida.
We took an airboat tour of a small section of the Everglades finding many alligators and some birds. I now have many photos of alligators. Three of my favorites are below.
A man-made canal that attempts to manage the water in the Everglades.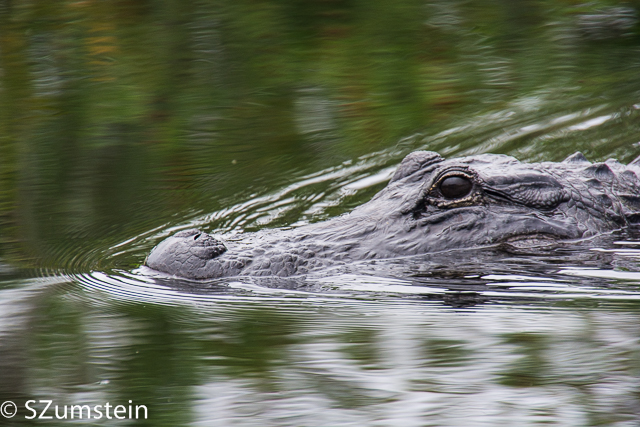 On the move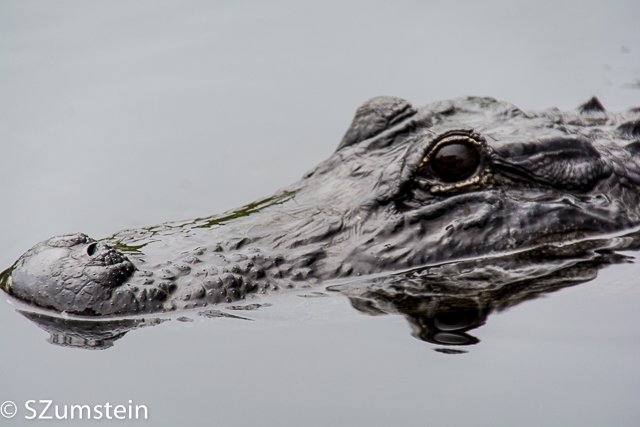 Male Iguana in tree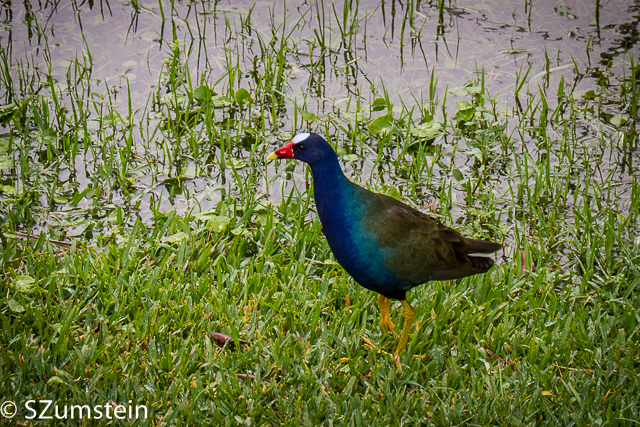 American Purple Gallinule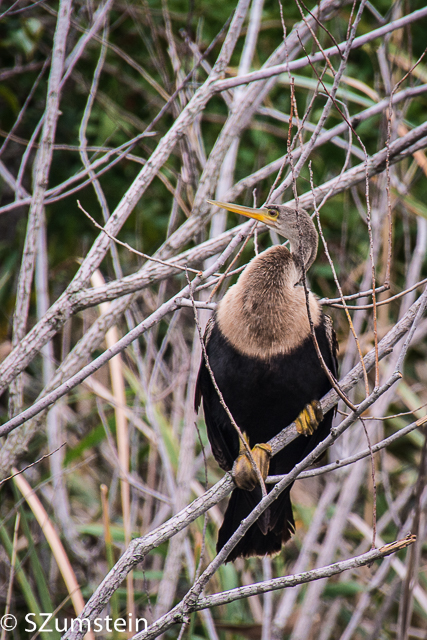 Female Anhinga