Val and me
With Val's motorcycle - also our spouses
August 26, 2007
Cousin Val and I met along her vacation route.
Val arriving on her white Harley.
And there she is!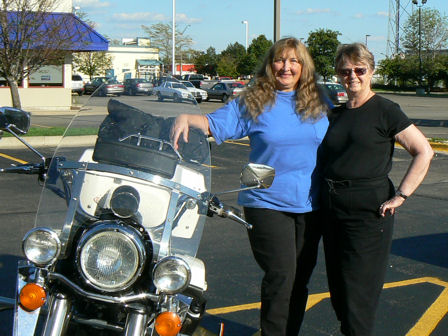 Val, me, and Val's big white Harley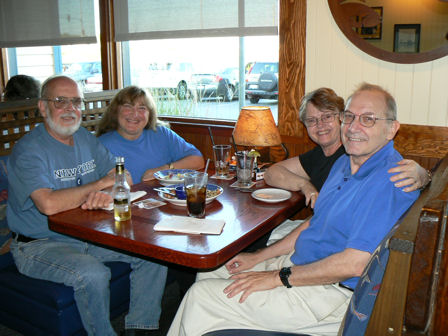 Dan and Bill were there too.
When Val and I were discussing the logistics of our meeting, she suggested that I bring photos. So I did. Not all of them though. I brought some of our photo albums, but left the slides and movies at home. Val looked at every one of the pictures that I brought. She has a lot of endurance. Fair is fair though – the next time we get together and she has more trunk space than her Harley provided, she will bring her pictures.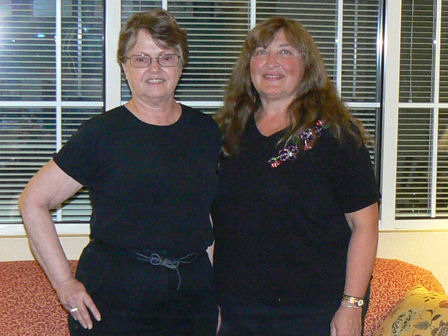 Val and me again.