The largest city in Hawai'i is Honolulu, on the island of Oahu. Waikiki, part of Honolulu, is on a peninsula. Waikiki means "beautiful waters" and is almost entirely devoted to tourism. There are shops, restuarants, activites, and hotels.
6 a.m. Looking for our morning coffee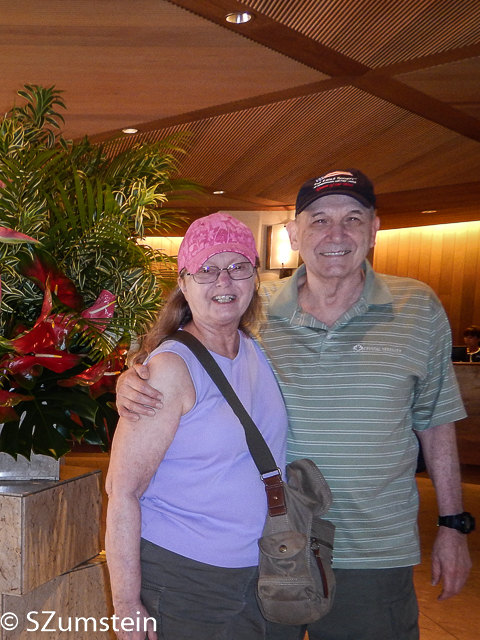 Here we are in the hotel lobby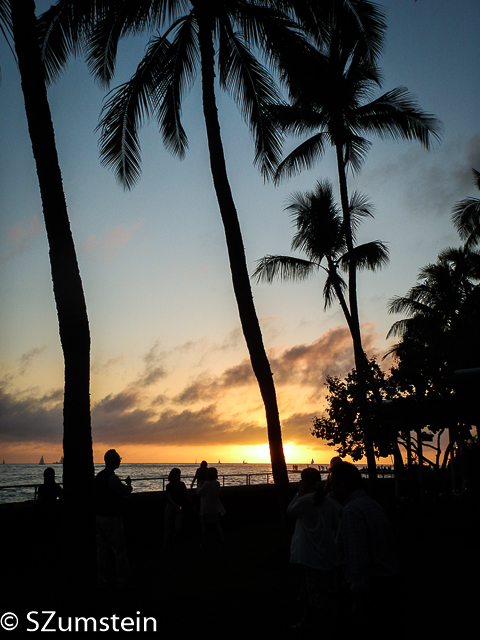 The obligatory tropical sunset picture.
Mai Tai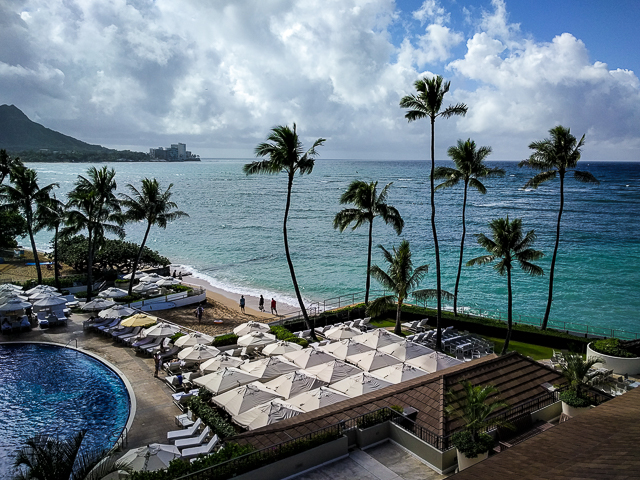 View from our room - Diamond Head is on the left.
Entertainers