Maritime Provinces, Canada
Wood Islands, Prince Edward Island - September 24
The terminus on Prince Edward Island for the Northumberland Ferry was at Wood Islands.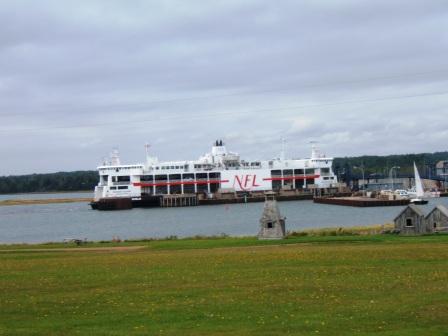 The Northumberland Ferry. This is the one that we arrived on.
Wood Islands lighthouse
Prince Edward Island, the smallest of the Canadian provinces, is bounded on the north by the Gulf of St. Lawrence and on the south by the Northumberland Straits. The capital is Charlottetown; population is about 32,000, making it the largest "city" on Prince Edward Island.
Other than its small size, noticeable things about PEI include:
The soil is red due to high iron content. Iron exposed to air rusts. Rust is red.
The landscape is nowhere near as rugged as Cape Breton, generally rolling hills.
The book Anne of Green Gables and its sequels took place on PEI. While the characters are fictional, Green Gables was a real place and still exists. Written in the early 1900s, the books are still a big deal today on PEI.
Potato farming is a big industry. So is lobster fishing.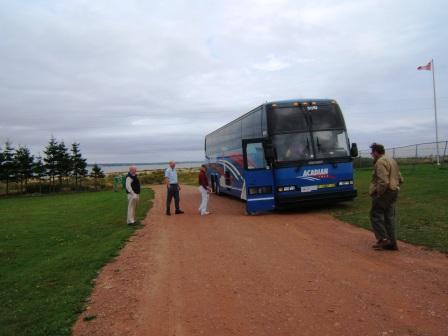 Returning to the big blue bus