Nashville
November 2008
In 2008 our local park district sponsored a Christmas and Nashville tour for seniors. We travelled by tour bus from our local recreation center to Nashville. In Nashville we experienced many of Nashville's attractions, including a number of shows, a city tour, the Country Music Hall of Fame, and the Opryland Resort. Then we left Nashville to see the Lady of Snows Christmas lights display near Collinsville, Illinois and the East Peoria Christmas lights display. The pictures on these pages are from the Nashville part of the tour.

The Parthenon in Nashville
The Nashville Park district has a full sized replica of the Parthenon.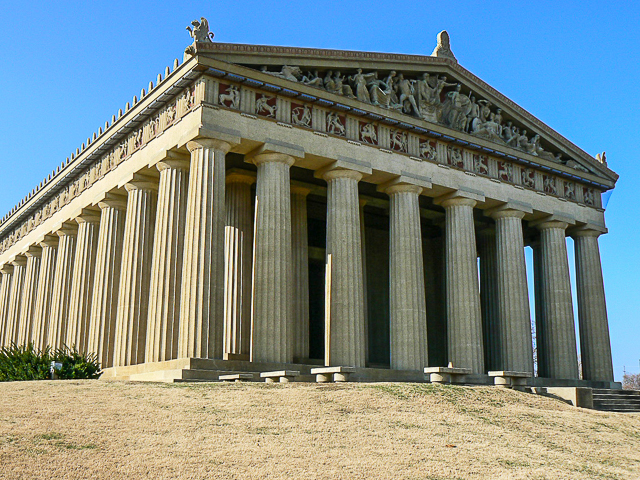 The original Parthenon was a temple to the Goddess, Athena.
View of both the high-relief sculptures in the pediment and low-relief sculptures on the frieze.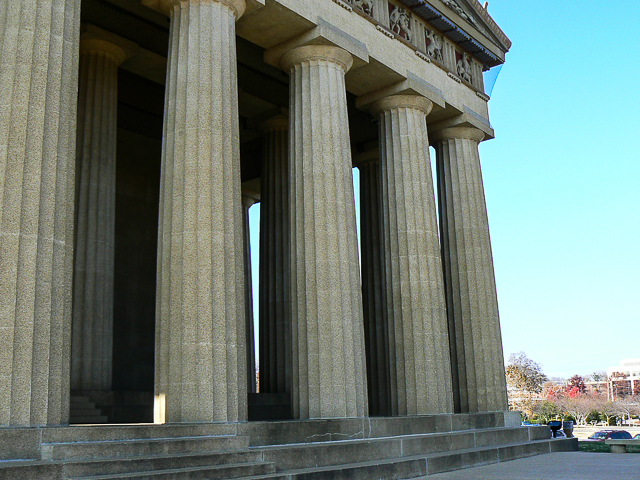 Another Angle
The Belle Meade Plantation near Nashville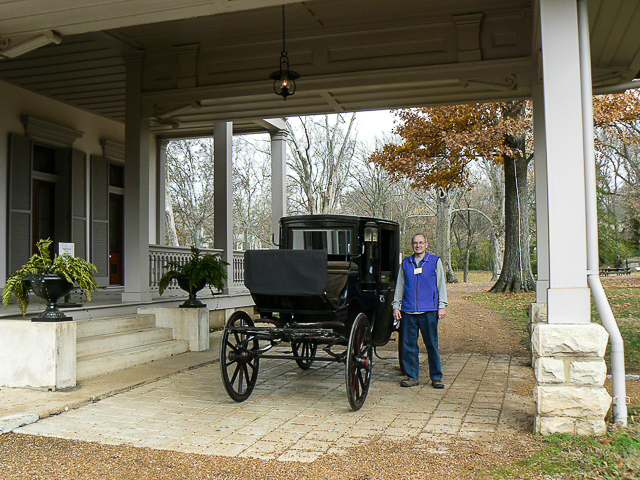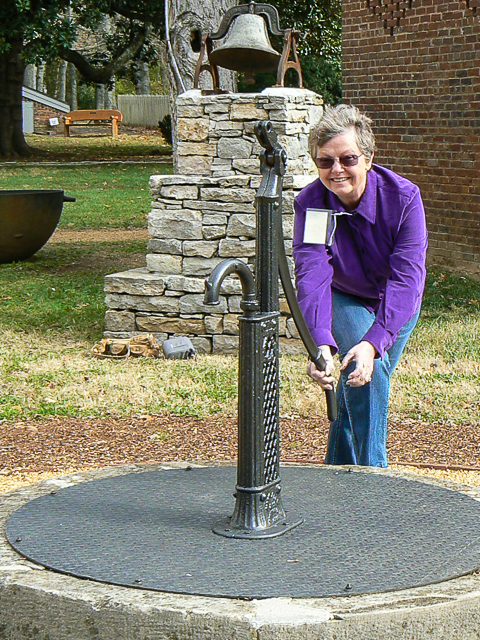 Slave cabin