Black Partridge Forest Preserve - revisited
April 21, 2012
April Flowers
The photo club returned to the Black Partridge Forest Preserve three weeks after the first trip. Even more wild flowers were blooming. This trip I took close-up pictures of the flora.
Phlox carpeted the hills, turning the hills blue. Amazing!
Many Mayapples were in full bloom.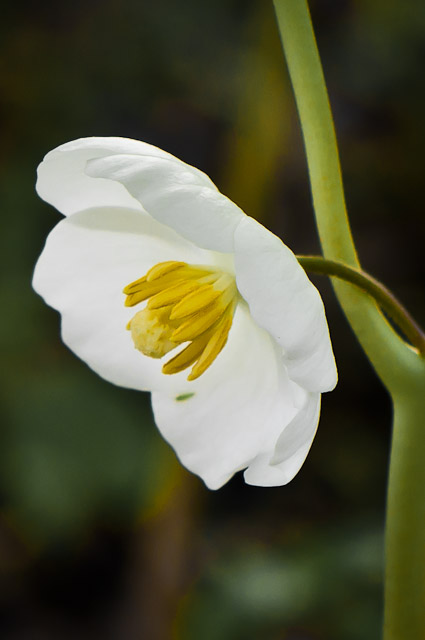 Mayapple flower
Red Trillium were beginning to bloom. These flowers were scattered about the forest floor and, due to their red color, easy to find.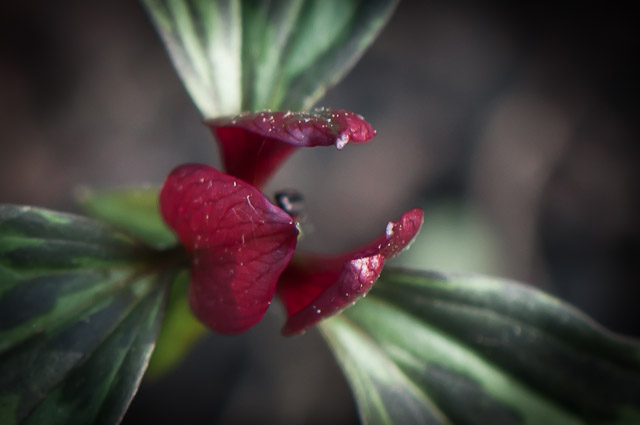 Red Trillium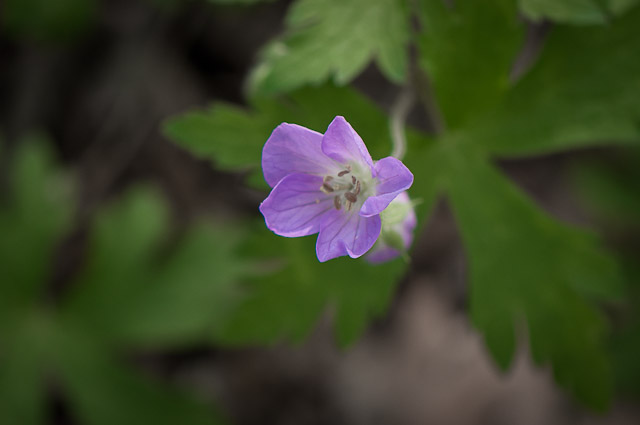 Wild Geranium are less common. It is a treat to find one and photograph it.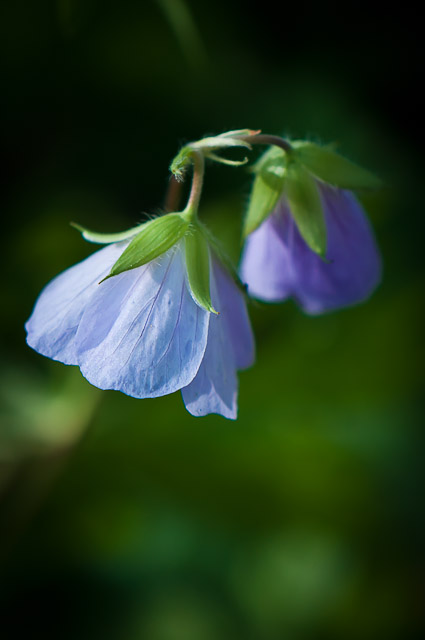 Buds - possibly Wild Geraniums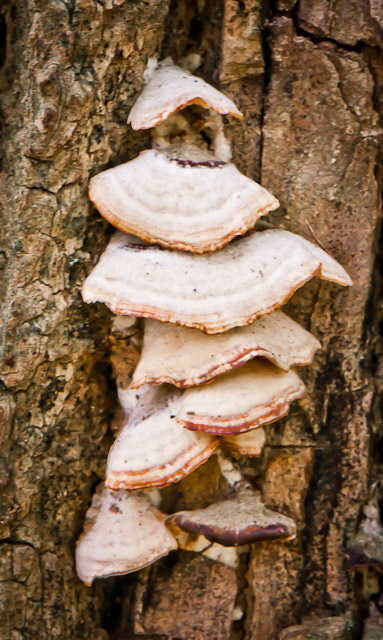 Tree Fungus
If it had not been pointed out to me, I would have missed this Jack-in-the Pulpit. This sort of support is a reason to go on a photo shoot with a club.
Some Goldenrods were beginning to bud.
Dandelion seeds