Vizcaya in Miami, Florida
December 2012
Vizcaya was the winter residence of early 20th century industrialist, James Deering. The home and its surrounding formal gardens combine Italian Renaissance design with South Florida materials. Not being a fan of formal gardens or Italian Renaissance design, I limited most of my photography to obtrusive elements.
The cement barge
This barge is stationary and made of cement and stone. It served James Deering as a party venue.
Now the barge is home to an iguana.
Other wildlife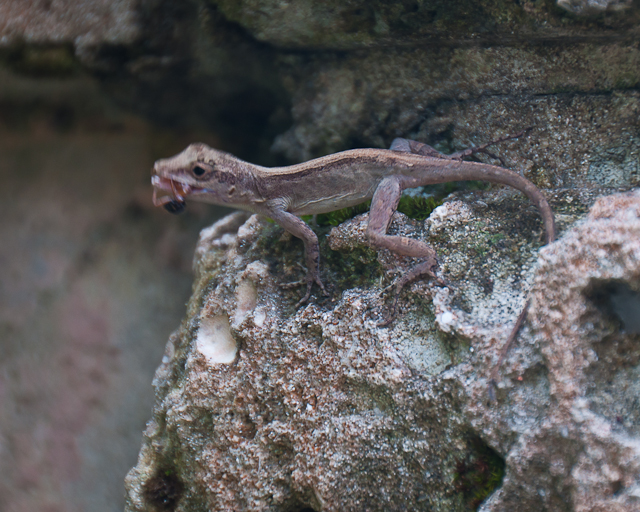 Have you ever tried to photograph a gecko? They move very fast.
Raccoon
Succulents
Wall Garden
The top of this plant is a pretty color; this is not a flower, just the top leaves.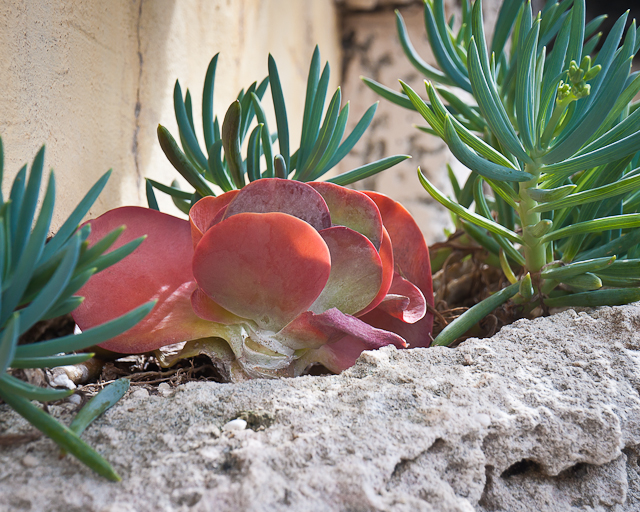 Another wall garden
The grounds
A view of the barge from a gazebo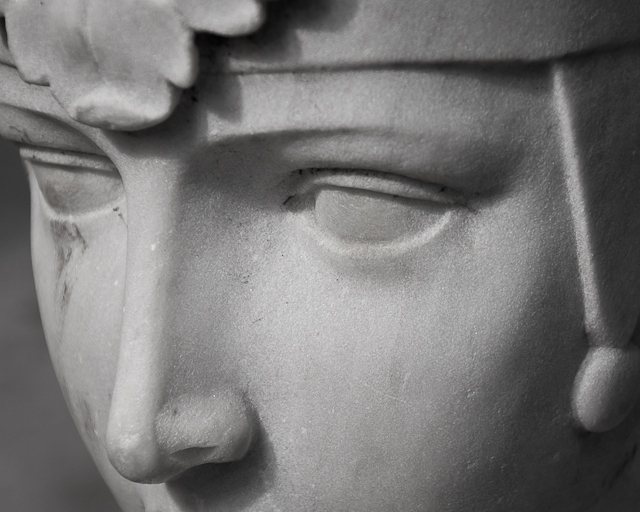 There were many statues.
Muscovy Duck.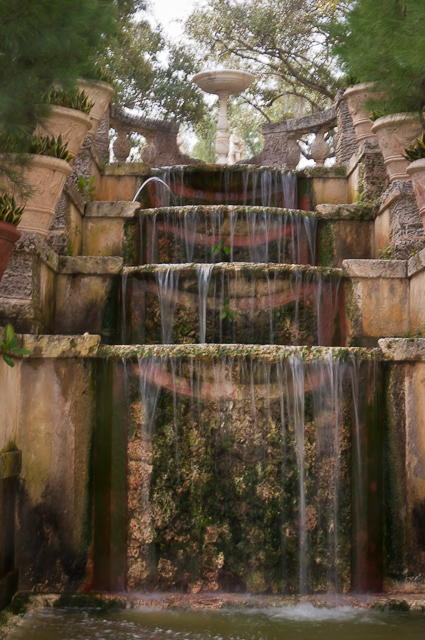 This image looks much like the prints of some water color paintings in the gift shop. I took the picture before I visited the gift shop.