The Pool at Casa Ybel
February 2007
page 1
The pool was heated, hence comfortable on days in the low 70s. Roxanne loved it, especially when her father tossed rings for her to fetch. Unlike flowers and some birds, Roxanne does not stand still for long periods of time. Hence photographing her is a challenge.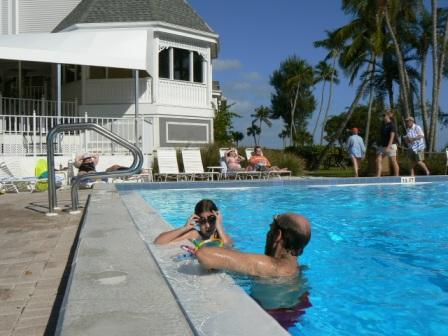 Getting ready for the toss
The toss
Where did they go?
She sees them.
She is going for them.