A New Generation of Dziekans
Lawrence, Stephanie, and the children
The Wedding
Lawrence and Stephanie married October 27, 1913.
The Stephanie and Lawrence wedding picture: The groomsman on the left is Louis, Lawrence's brother. The flower girl is Sophie, Stephanie's sister. The other people in this picture are unidentified.
The Children
Lawrence and Stephanie had four children: Ann, Adam, Irene, and Nell.
Nell, Adam, Ann, and Irene in 1922
Ann and Adam in 1925 - Ann was 11 and Adam was 10.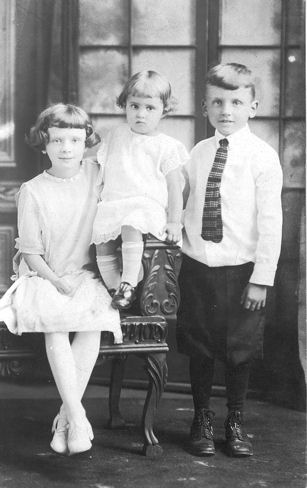 Ann, Nell, and Adam in 1925 - Nell was 7.
Later Years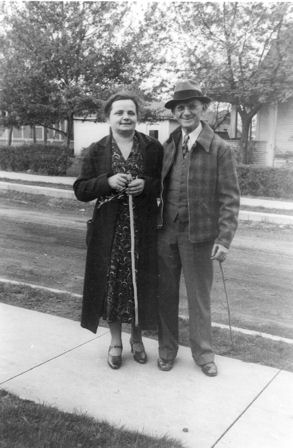 Stephanie and Lawrence in 1940. Stephanie was about 44 years old. Lawrence was about 50 years old.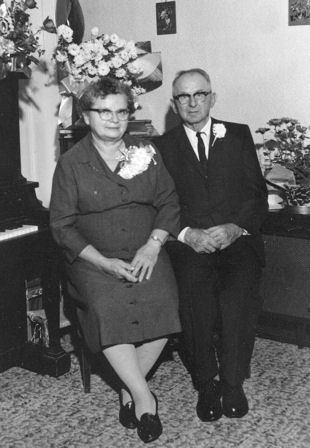 Stephanie and Lawrence at their 50th anniversery in 1963.
Souvenir image - grandpa loved it.
This is the first great grandchild, Cassie, with her grandmother and great grandparents. Picture from around 1965.