We visit Nell
February 8, 2007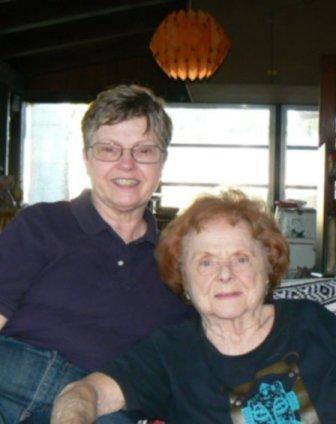 Nell was 88 years old in this picture. I was younger.
Bill and I prefixed our vacation to Sanibel Island with a short visit to Nell on the other side of the Florida peninsula. She and her roommate, Alice, were happy to see us. The four of us had a nice visit; then Nell and Alice served us a fine meal.
This is the front of Nell's house.